This story appears in KICKS 26. Shop now.
Nike Basketball had a drought. They'd gone just over 15 years without having a WNBA signature sneaker. It was long past time that a woman was placed under her own spotlight. The powers-that-be at the Swoosh finally called on New York Liberty guard Sabrina Ionescu.
After authoring one of the greatest college basketball careers ever at Oregon, Ionescu has left her mark of greatness on New York. She only played in three games as a rookie because of an ankle injury that required surgery. In the three full seasons she's played since then, she's been an All-Star twice and has registered a complete stat line of 15.2 ppg, 6.3 rpg and 6.1 apg in 87 combined games.
The Nike Sabrina 1 was unveiled at 2023 NBA All-Star Weekend in Salt Lake City. Flanked by Deepa Ramprasad, Nike Footwear Product Director of Basketball, and Ben Nethongkome, Senior Designer of Nike Performance Basketball Footwear, Ionescu had a smile damn near tattooed to her face at the unveiling where the trio lifted the curtain on the creation process of the Sabrina 1. They emphasized that it was created for the "Dream Seekers" of the world, all the people whose ambitions outweigh their fears.
KICKS caught up with Ionescu and Ramprasad to get into everything you need to know about the Sabrina 1.
---
KICKS: How does this all feel? To be the first woman in over 15 years to have a Nike signature?
IONESCU: It's a dream come true. It's something that I would've never thought of growing up watching all these athletes have signature shoes and now being able to showcase that to the world and just continue to allow all these young girls, all these young boys, to just dream of becoming whatever it is they wanna do. Being able to do that while also hearing my story and maybe if there's one or two pieces that they can relate to and find that helps give them confidence, sometimes that's all you need. That's really what I'm excited about is just continuing to provide opportunity and that's also why we talked about our price point being what it was because we just want everyone to be able to wear the shoe and just continue to dream.
KICKS: Even with everything you've already accomplished, you didn't expect to get your own sneaker? This was still just a dream?
IONESCU: At least how I think and how I process things, I just do the work and buy into the process, trust the process and know that everything will come in time. Obviously it was something that, you know, I had been in talks with Phil [Knight] and we had talked about when I was coming into the League and signing with Nike, but it's always a blessing, no matter if you think you deserve it or expect it [or] you don't. For me, it was never an expectation. It was more just an honor to be able to be a signature athlete. Now that I'm here, I wanna do everything that I can to just provide for other generations to come.
KICKS: Deepa, Sabrina is very well known for her competitiveness. How did that show up during your work with her on the sneaker?
RAMPRASAD: It wasn't competitiveness so much as being so precise and so laser-focused on, like, what did we want to accomplish? Being really consistent on that. I think that really speaks to obviously Sabrina's game, but it also is really a testament to the partnership and the collaboration that we've all had together.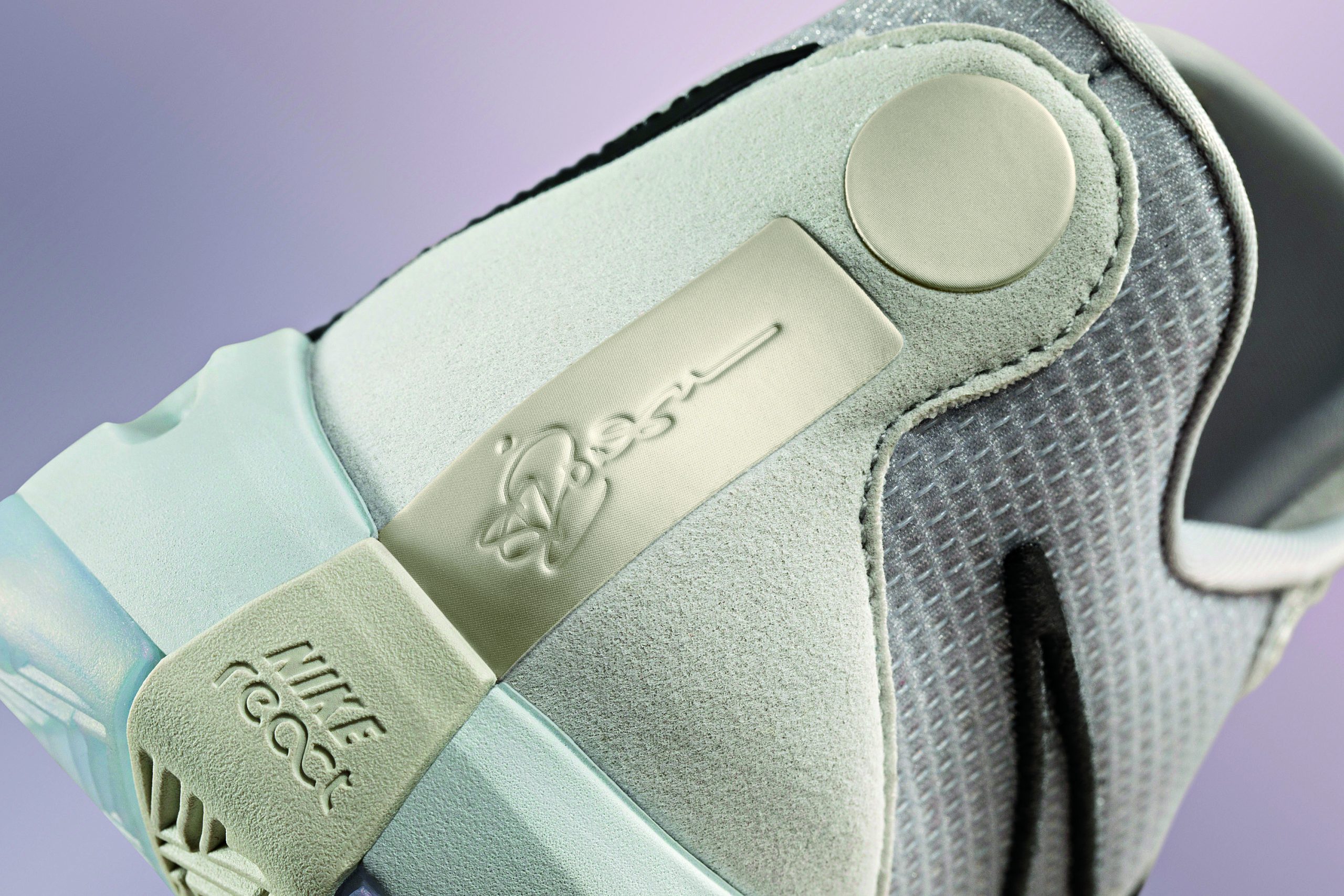 KICKS: Sabrina, how did you find out you were getting a signature sneaker?
IONESCU: I was just in a meeting and I had left. It was after practice. I was actually with Jason [Goldstein], who is one of my agents at WME. He had this video for me and asked if we could sit down to watch it. I was like, Sure…? Don't know why you can't show me as we're walking the streets of New York City. But we went to a restaurant nearby after the meeting I was in and he just pulled out this video. It was weird because it was all these Nike reps, these people at Nike that I was like, Why are they in a video right now? I was looking and listening and everyone was saying congratulations, congratulations and I was just waiting for like…I said, What happened? What did I do? I thought something had happened. And then it was like, You're gonna be the next signature athlete. I started crying. I really didn't know how to feel at the time. I think this shoe is gonna open doors and gonna accomplish things that I can't even see and put into words right now. It's always very surreal. It was a day I'll never forget.
KICKS: How did the video come to life, Deepa?
RAMPRASAD: It was the height of COVID when we started the preparation work on the signature process and product. We would obviously have loved to be able to celebrate and have that moment together in person, but we just couldn't. So it was really a conversation about, How do we celebrate and give her her flowers that she so deserves from afar? So the video was born. I don't need to see it again. [Laughs] But I'm happy that it exists. That was a really special memory for sure.
---
Ionescu has broken out five colorways of the 1 so far this summer. She submitted the best shooting performance of All-Star Weekend history—NBA or WNBA—in a red-based, orange-accented 1 colorway, and then she scored 18 points, dished out 8 helpers and pulled down 6 boards in a different edition of the 1, this time in white with pink detailing.
The Sabrina 1 is home to full-length Nike React with a top-loaded Zoom Air unit in the forefoot. The embroidery patterns on the upper are inspired by Ionescu's family heritage in Romania. And Nike adds that the 1 has a "dotted 'i' that wraps around the top and bottom outsole of the shoe. The wraparound detail ends in a dotted 'i' on the heel."