Some of our favorite accounts on the 'Gram are ones solely dedicated to capturing and curating beautiful basketball courts from around the world. Well, the purveyors of those accounts — and the great city of Memphis, Tennessee — were blessed with a new gem over Labor Day weekend that will stop you in your scroll. 
Named after an African-American riverworker who became a Memphis hero in 1925 by singlehandedly rescuing 32 people from drowning in the Mississippi River, Tom Lee Park is a $61 million, five-years-in-the-making project designed by leading global architecture names, Studio Gang and SCAPE.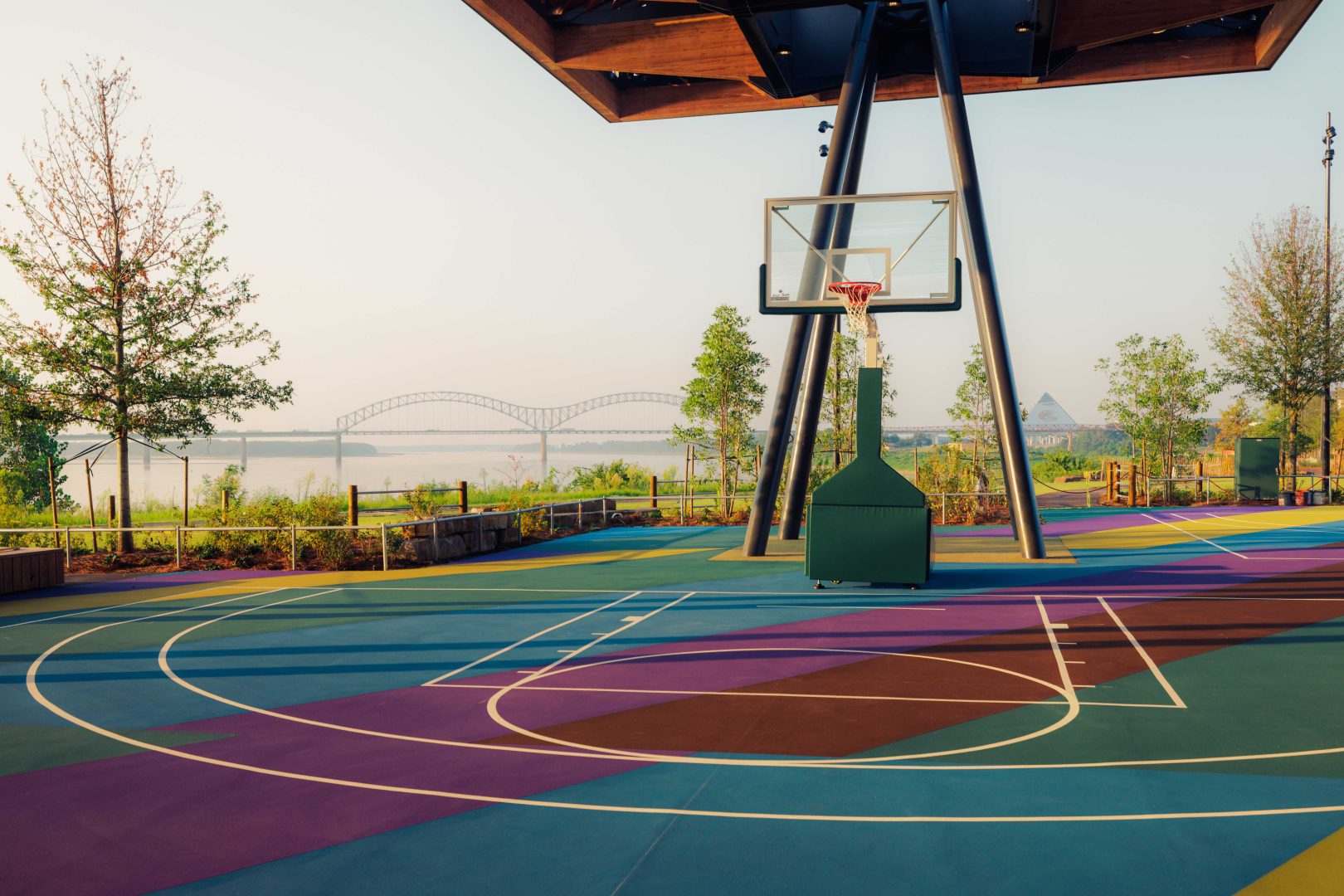 The architectural centerpiece of Tom Lee Park is the Sunset Canopy, a soaring open-air structure whose ground surface is a multi-color basketball court based on "Democratic Experiment: Extended," 2023, a painting by the acclaimed New York-based artist James Little, who was born and reared in Memphis. The pavilion is named in memory of the late Tyre Nichols, the young Black man who lost his life earlier this year at the hands of local police.
The court has been created with the support of Five-Star Basketball and the direction of Project Backboard, a non-profit organization that has collaborated with artists to reimagine more than 60 public basketball courts with site-specific works of art since 2015. 
In fitting fashion, Memphis' own Penny Hardaway, a four-time NBA All-Star and current Head Coach of the Memphis Tigers, inaugurated the newly unveiled court on Saturday, September 2, with a made free throw on his first attempt.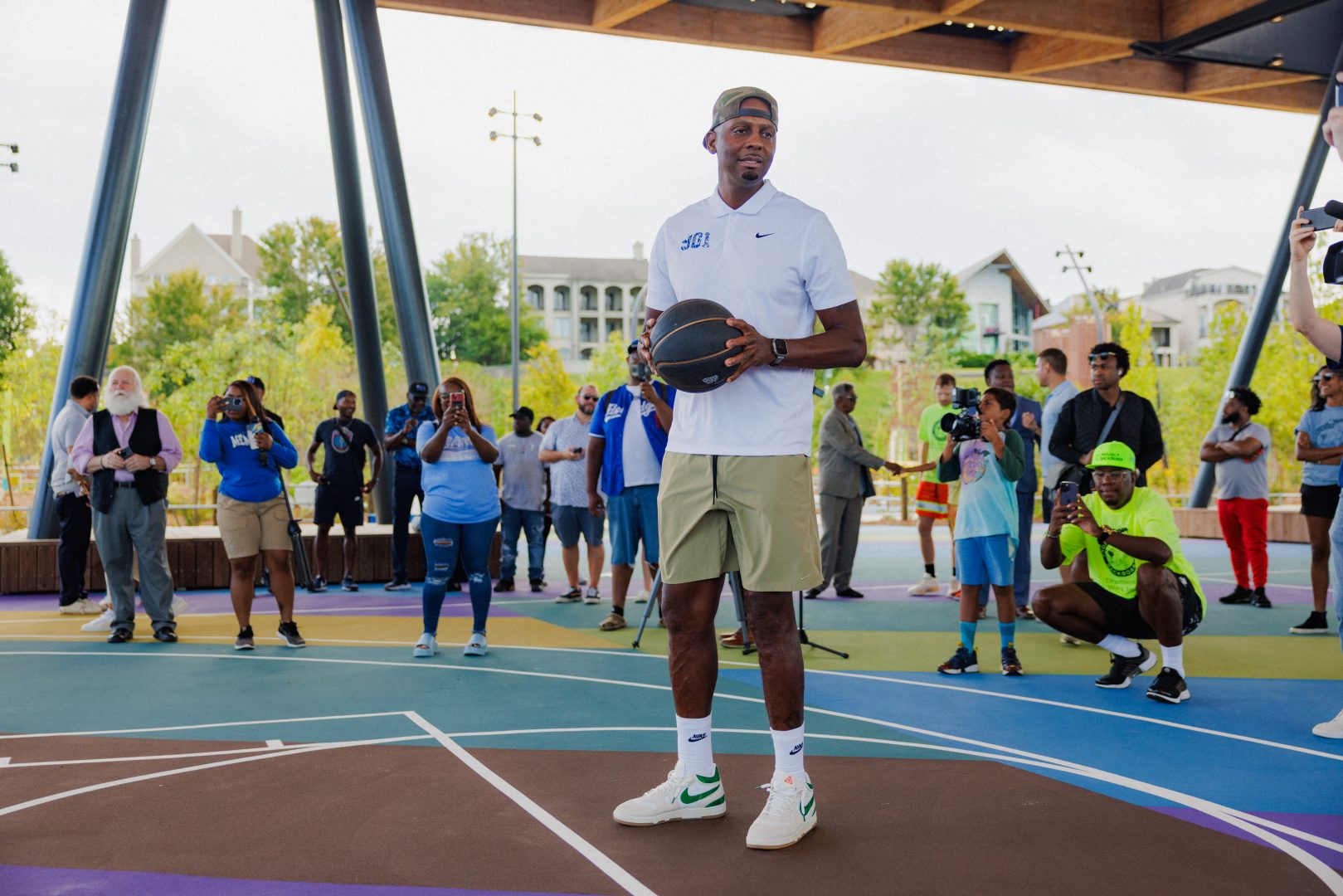 While it is common playground parlance and practice to "never leave on a miss," it's also fundamental to make sure you launch with a bang. And that's exactly what Tom Lee Park has done. From art to architecture, views to vibes.
It's guaranteed to be a staple on the 'Gram for years.