This story appears in WSLAM 3. Shop now.
Calling PlaymaKer, UnFazed Dove and UnbreaKable to the front of the line! 
PlaymaKer…aka WNBA champion, Defensive Player of the Year, two-time Most Valuable Player and South Carolina's finest! You've been called to the line for your resilience and the grit you've shown in your community, as your statue reigns in the city that you've given so much to, proving that you were built for this moment. 
UnFazed Dove, you're here for a reason! You've conquered every challenge and shown up in moments we all knew you were ready to stand up tall against. No. 1 overall pick, WNBA All-Star as a rookie and Rookie of the Year—you pushed the limits for us. 
UnbreaKable, you've weathered the storm and remained true to yourself! You were well prepared for this moment, as you've known for a long time that this journey wouldn't be easy, but it would be worth it. Two-time SEC Player of the Year, "Superwoman," the one who took a chance and proved why you were called to be here on this stage. 
A'ja Wilson, Rhyne Howard and Tiffany Mitchell represent the W as leaders of the game, but all three have cemented their legacies on and off the court as women of the Divine Nine. 
"Divine Nine means culture and history," says the Aces' Wilson, who became a member of Alpha Kappa Alpha. "[Divine Nine] laid the foundation down for me and my generation to continue to strive and have a seat at the table."
The Divine Nine is the term used for the group of nine Black Greek organizations. Repping your chapter is a sacred moment, a badge of honor, from the pearls to the letterman jackets. The sisterhood/brotherhood is the pinnacle of who we are as a community. 
"We stick together through ups and downs, working to bring the best out of each other," Mitchell, also a member of Alpha Kappa Alpha, says. "You make bonds with different women from all walks of life and come together to bond over a common goal and likeness." 
The Divine Nine has given a voice to Black students across the country to feel seen, heard and recognized. Mitchell and Wilson embody the Alpha Women and Rhyne Howard exemplifies what it means to be a Zeta. 
"The W family is special," Howard, a member of Zeta Phi Beta, says. Comparing the Divine Nine sororities to the W, Howard says, "Each chapter within itself is a family, but all together, it's like a family reunion."
With 12 W teams and four sororities within the Divine Nine, there's a unique competitiveness among the group. 
"Being able to have that 'rivalry' with other organizations is fun in itself," Howard says, "but also knowing we are all fighting for the same thing, having this space and being around people who are going to fight for the things you're fighting for is greatness within itself."
The parallels are unmatched. And to be a part of something so special, deemed a trailblazer and champion of the League, is a privilege. "It shows the versatility of the W," Mitchell says. "We don't take it for granted."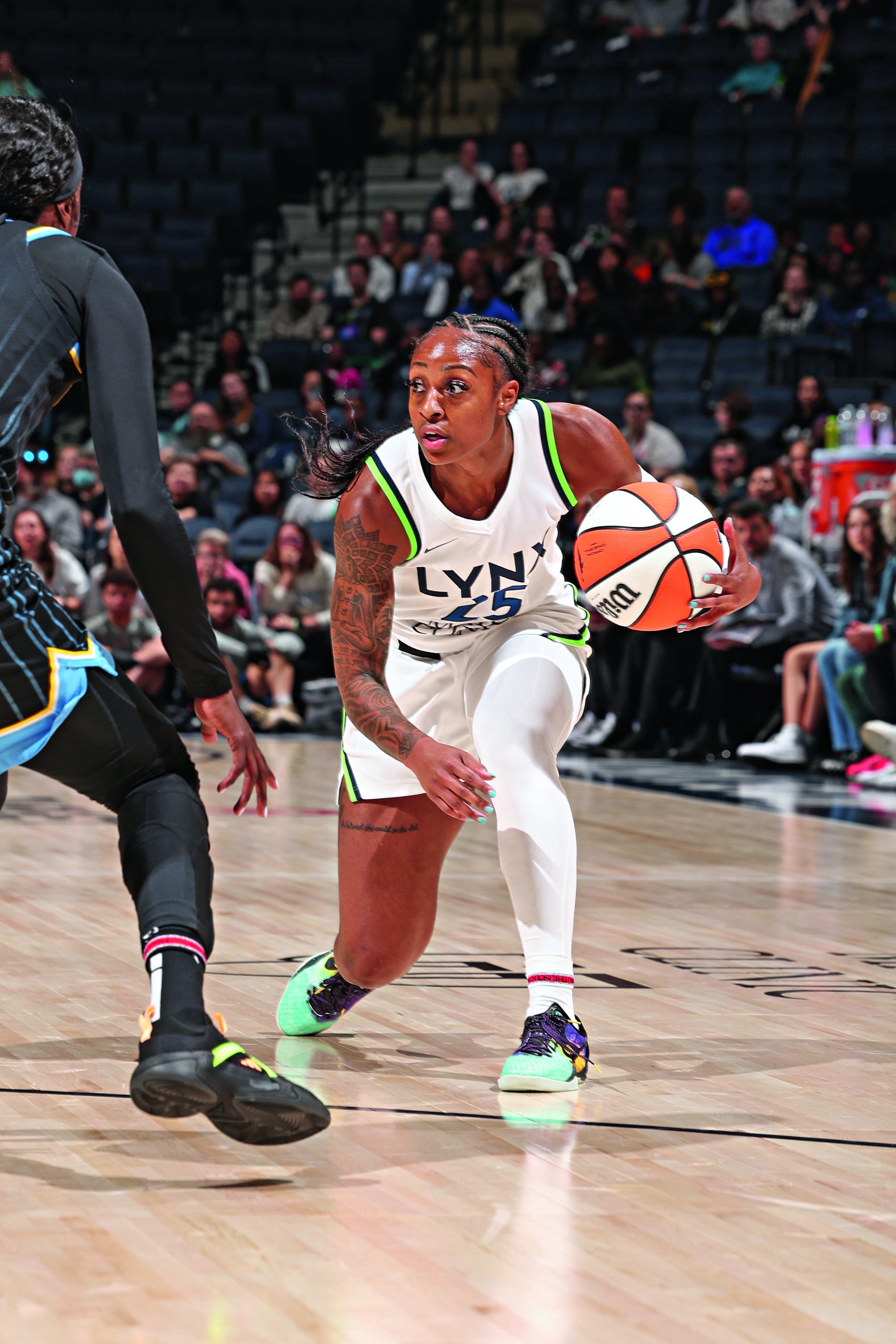 Whether you call out PlaymaKer or A'ja Wilson, their character is the same. "That's what I loved the most about it. I could take my leadership aspect that I have for my team and then I could put it to my line," Wilson says. "That was the beauty of it. It's like my worlds all collide."
The Divine Nine couldn't be more proud of how Wilson, Howard and Mitchell have represented themselves across the League and continue to push for more positive change in the space. 
The only question left is…who will be the next players to join?
---
Photos via Getty Images.