This story appears in SLAM 246. Get your copy here.
It's a heater on this late August day in Dallas, TX. Despite the scorching sun and inescapable humidity, there's an upbeat tone behind the voice of five-star guard Tre Johnson. Calling on the phone from his hometown, the No. 4 player in the Class of 2024 just finished up his daily summer routine: a morning lift and an afternoon skill session. On this particular Wednesday, the 6-6 Dallas native was able to fit in some Pro-Am runs in between. Plus, he snagged a pair of the "Easy Money" KD 3s before hitting the weights. Overall, a decent day for any typical hoop head.
Except there's nothing typical about Tre Johnson. He's spent the past three months traveling across the country, from the Nike EYBL circuit to numerous top-ranked camps and academies. And to cap it off, he dominated the weekend at the SLAM Summer Classic Vol. 5, securing the 2v2 championship with Aaliyah Chavez and the dub in the Saturday night game at Rucker Park. He also snagged the W in Vol. 4.
"To be 2-0 at Rucker with no losses? That's a great feeling," Tre says with a laugh. But it's not a jokey chuckle. It's one that conveys a sincere truth behind his answer, with a little bit of attitude on top. I mean, he did just drop 14 at the most hallowed basketball park in the world.
In three seasons at Lake Highlands in Northeast Dallas, Johnson totaled well over 1,000 career points. His high release point, infinite range and magnetic ballhandling make him a threat from all over the floor. His performance in the UIL 6A Texas State Championship was a perfect display of all his gifts, as the baby-faced sniper dropped 29 points to secure state-wide prominence for the Wildcats.
By the time you're reading this, Johnson will have embarked on a new step in his journey, suiting up for esteemed basketball powerhouse Link Academy. Tre announced his decision to join the reigning national champions this past June and headed up to campus in Branson, MO, just a few days after our call. There, he'll join fellow Texas natives Jalen Shelley (No. 43 in the class of 2024) and BJ Davis-Ray (No. 54 in the class of 2025) as well as head coach Bill Armstrong, a former assistant at LSU.
"He's a defensive guy. He was a defensive coach in college. And that's something that I've always wanted to get better and become great at, as much as my scoring. Going in there knowing I'm going to be pushed on defense," Johnson says.
While the Lions will boast a star-studded roster, Johnson is quick to point out that this year's squad may not be matching up as equally in the height department. "So we've got to be able to get under people, cause havoc and get turnovers, and also rebound," he says. "If that means me not having to score 20-plus just for us to win but also filling up in other categories [like] assists and rebounding and stuff like that, that's going to be big for me this season."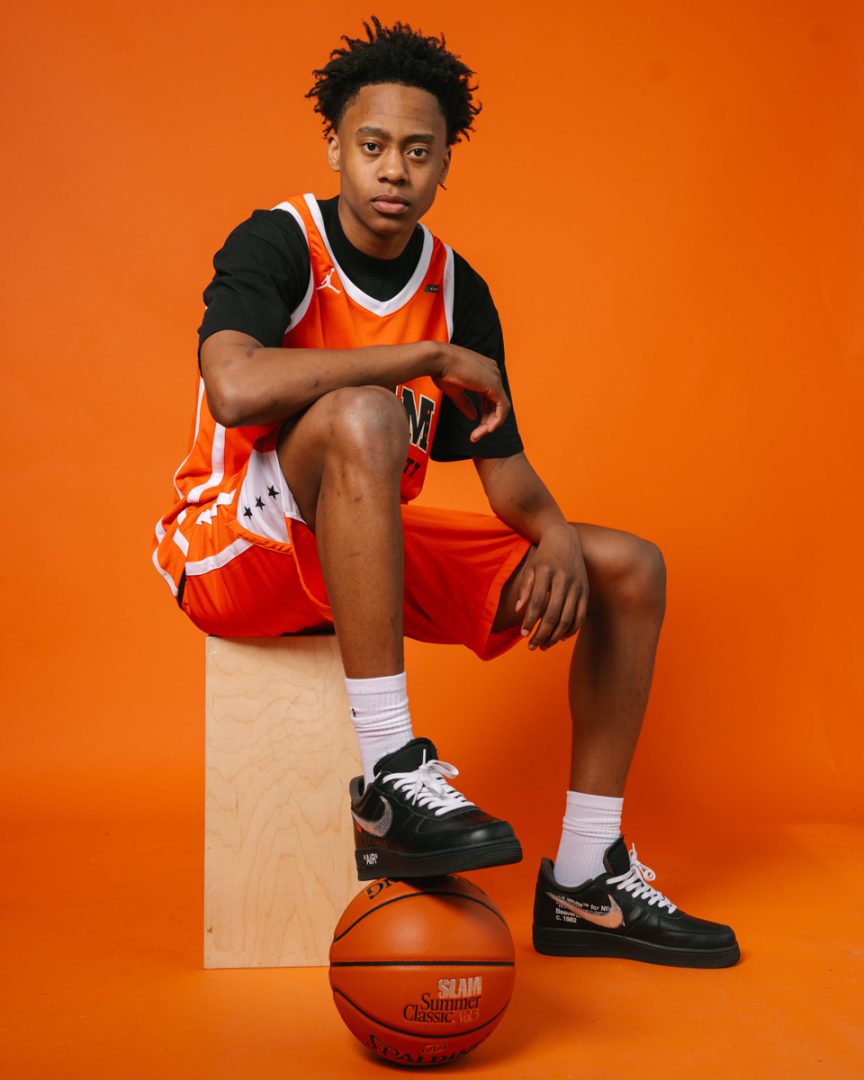 His top six programs—Arkansas, Alabama, Kansas, Kentucky, Texas and Baylor—may have been initially tuned into his innate scoring ability, but the 17-year-old is already tapped into the little things that will lead him to his ultimate goal: the League.
"Defense can translate," Johnson explains. "Being able to guard the other team's best player, you can get put on the court for that. Everybody in college came from being the best player on their high school team and scoring the ball."
In the meantime, Tre's got a few more items to check off his high school list. An invite to the Nike Hoop Summit and McDonald's All-American Game are looming. A gold medal with the U19 USA Team and national championship with Link reside off in the distance. With a proven winning mentality and maturity, the latter is easy money.
---
Portrait by Marcus Stevens.