New basketball brand Crossover Culture has dropped a unique collection of Playground Packs –special drops of sneakers and apparel inspired by legendary street courts around the world. Paying homage to Rucker Park, Venice Beach, MacGregor Park, Crombie Park, and Pigalle Duperré Court – the Playground Packs bring bold color and visuals with a unique twist on each iconic playground.
The white and black distorted color scheme of the Rucker Park Playground Pack celebrates the legendary court where games are played under the bright NYC streetlights and in the shadows of legends. Venice Beach Playground Pack gets the bright shades treatment with a multi-color motif that reflects the crazy colors under the sun beachside in Los Angeles. The MacGregor Park Playground Pack is a white-hot collection inspired by playing under the white tin roof in the heat of Houston's classic court.  Crombie Park Playground Pack is a nod to the artistry of the hand painted walls of Toronto's famous playground. Finally, the Pigalle Duperré Playground Pack celebrates the bright, geometric aesthetic of the famous court in Paris where the game is art. 
One of the most impressive things about the collection is the attention to detail. Materials, rich full grain leather, textures, color combinations, patterns – they all combine to make these shoes pop and it shows how much Crossover Culture carefully considers each design. 
Crossover Culture builds their performance sneakers on top of two different cushioning systems: LP2 and Twitch Foam. The LP2 system is proprietary midsole compound that does not breakdown and flatten out like traditional foams, this means the cushioning and bounce lasts longer than regular foams. The Sniper is one style that uses the LP2 cushioning – these have a plush feel upon first putting them on and then as you start playing, you'll feel the Wishbone Suspension shank kick in which give you the sense of extra propulsion and stability at high speed. Twitch foam is the second cushioning system Crossover Culture uses – it is engineered to have high rebound and responsiveness while simultaneously absorbing shock upon landing. You'll find Twitch Foam in the Mayhem, Antidote, and Varsity models. These three models each have a little different feel, but overall these feel more bouncy and all three have dual full length TPU shanks that add to the responsive feel underfoot. 
Basketball is a game that uniquely mixes style and performance, where every player brings their personal style and talents to the game on and off the court – an opportunity to show the world what makes you different. With the emergence of Crossover Culture (and their reputation for performance) hoopers now have a legit new option to rock, something truly different than everyone else. You can find these collections available at www.CrossoverCulture.com, Hibbett Sports, Tradehome, and other select retailers.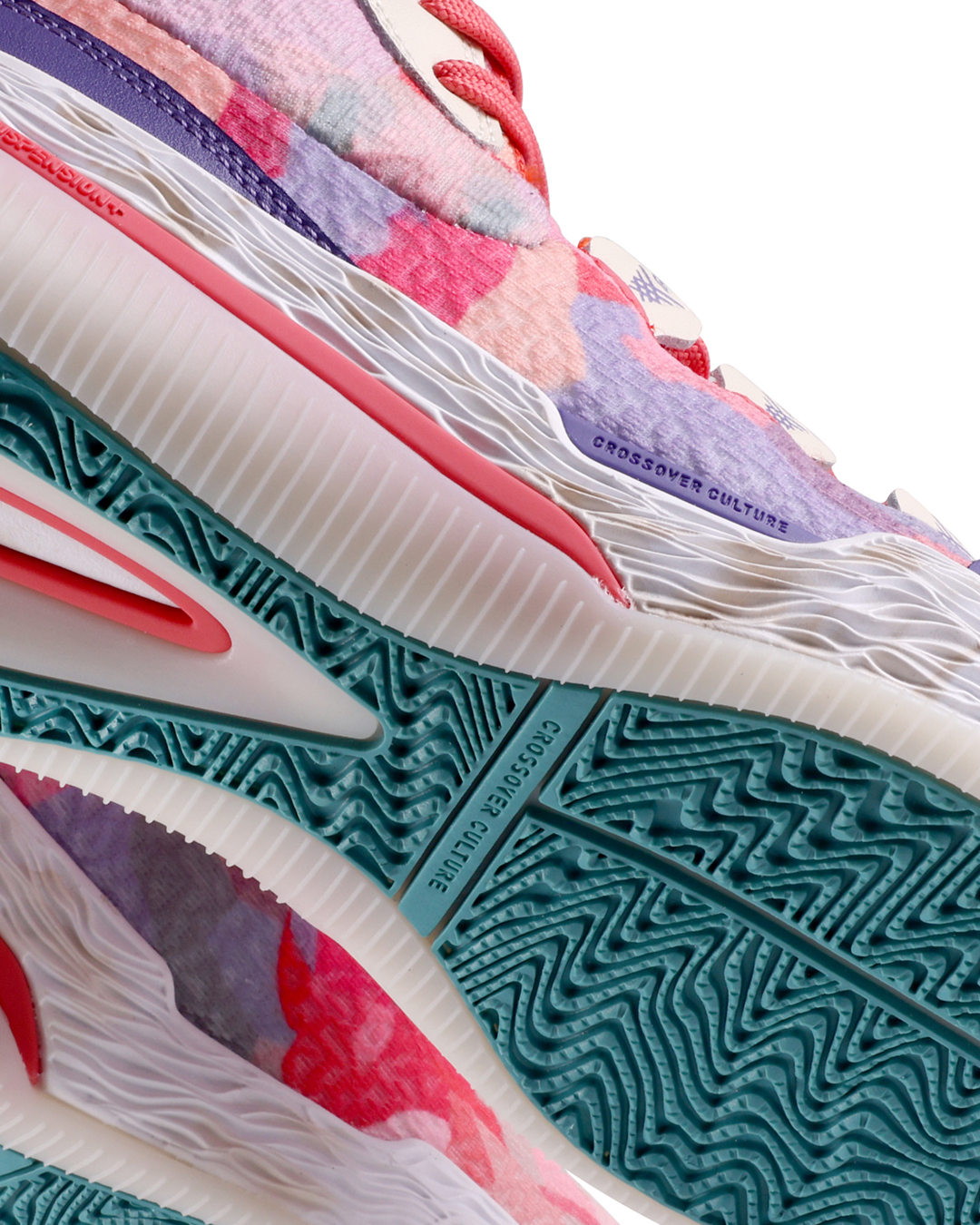 So is Crossover Culture a brand worth paying attention to? We think the answer is a definite yes. With a unique blend of proprietary technology, attention to detail, and legit performance, they might be next up in the basketball category – and we all know it's long past time for something new in this space! Grab a pair and let us know what you think.