Every NBA offseason, Golden State Warriors head coach Steve Kerr reads the same book, "The Inner Game of Tennis." Written by Timothy Gallwey, the book looks at the mental aspect of the sport and the connection between the mind and body. Kerr's mentor, Chip Engelland, gave it to him to read back when Kerr was playing on the Bulls, and now, the five-time NBA champion (and four-time championship-winning head coach) brings about 10 copies with him whenever he's traveling so that he can give them to his own players. 
"In tennis you can tell who has control of the point by the depth of the players," Kerr told the media back in 2022. "If you're pressuring (in basketball) and get them starting their offense well above the three-point line you're controlling the possession."
As someone who started playing tennis about 10 years ago, and still continues to love the game today, I'm pretty familiar with the ins and outs of it. But when I had the opportunity to intern for SLAM in New York City, that's when I was fully introduced to the world of basketball. After researching different players, watching highlights and helping organize older issues of SLAM, I started to think more about what the two sports could possibly learn from each other. 
Let's keep it real, professional hoopers are just as into other sports as they are basketball, whether it's golf or even tennis. Charlotte Hornets forward Gordon Hayward used to play tennis as a kid and once said that if basketball didn't work out, he would've tried going pro in tennis. He still credits tennis for most of his mental game and says he still enjoys playing at home in his free time.
Meanwhile, tennis players like Frances Tiafoe also have a love for the game. Tiafoe even played in the 2023 NBA All-Star Celebrity game this year.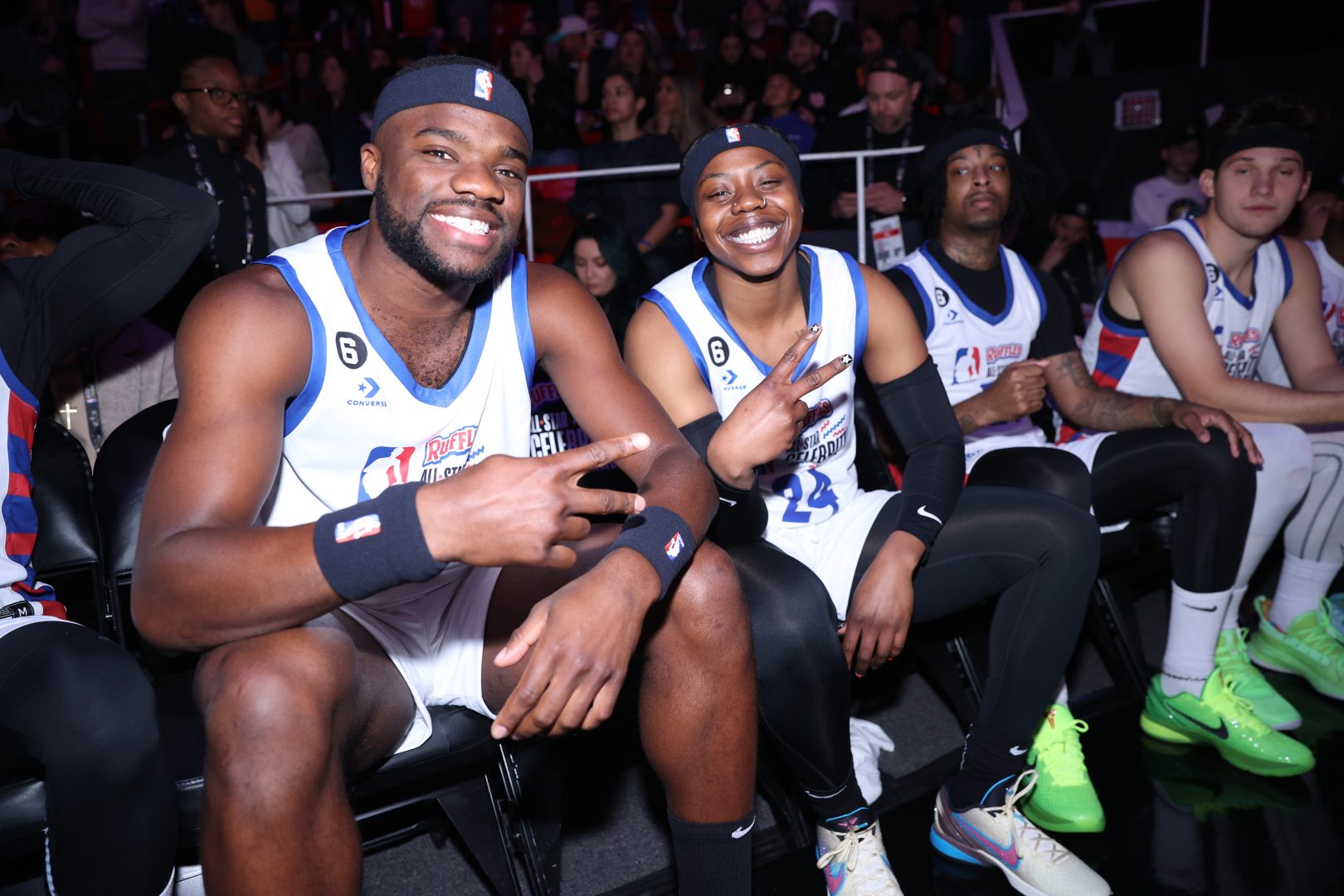 There's a lot that both games have in common—from popularity to the fact that both basketball and tennis are global sports. But there's also a lot they can learn from each other.
SLAM let me have some fun with it during my internship and think creatively about what they might look like. 
---
Give tennis fans more freedom at matches to make the experience more enjoyable
When you're at a tennis game the rules are pretty strict. If a stadium worker sees you standing, they'll immediately run over to tell you to take your seat. If the umpire hears too much talking before a point, they'll make an announcement for it to be quieter. When these types of things happen while you're trying to enjoy a match, it can make you feel annoyed and not want to be there instead of enhancing the live sports experience. In this case, tennis can look to the NBA and see how players feed off the crowd's energy. Why do you think teams have an at home advantage? If the tennis world eases up a bit and lets the audience go as crazy as they please, the experience for the viewer will be on a different level. It might even encourage more people to attend.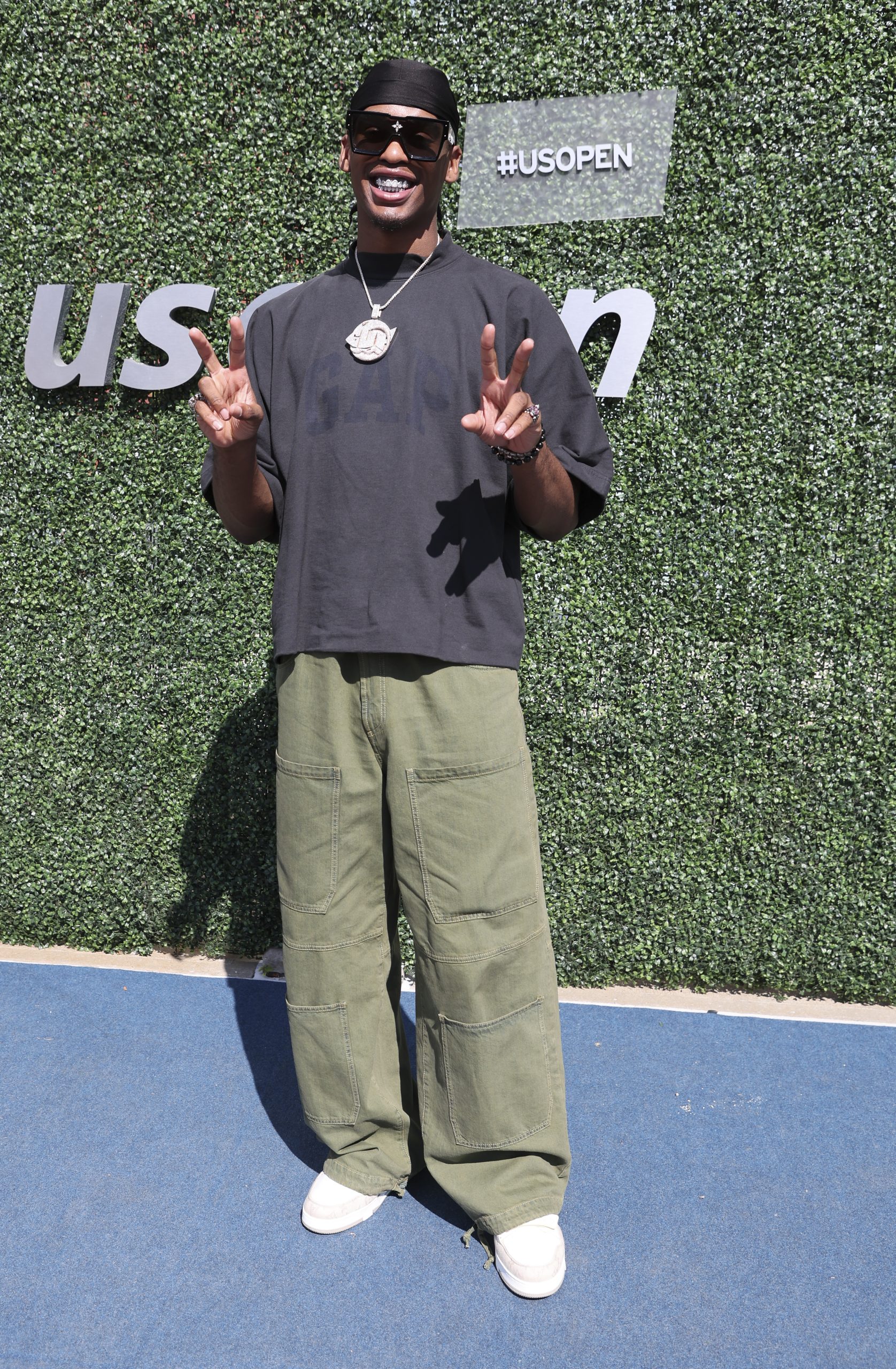 What if tennis had two-way contracts and a G League?
The two-way contact has been monumental for the NBA and its players. By giving the athletes the opportunity to bounce between two clubs, it allows them the chance to adapt to pro ball rather than just being dropped in and expecting to produce from Day 1. Tennis should try a concept like this, especially since it can be hard for an up-and-coming player to break through while playing against the best. Without high rankings, they end up playing the top seeds and losing right away. 
If there were some sort of starter league where they could play before, or even a two-way type of contract, that could be way more beneficial for a player's career.
Tennis needs a set season and a championship
Without a set season like the NBA, a tennis "season" starts to feel endless. There's a new tournament every two weeks or so, and at the end of November, they get about five weeks off before it just restarts. While the NBA has now become a year-round game in terms of coverage, there's an ebb and flow to the season with the playoffs being the most exciting time to conclude the season. 
Perhaps tennis should look to the PGA in terms of a playoff and championship model outside of the majors to add to the storytelling and drama of competing for a title each year.
The NBA could benefit from installing the Hawk-Eye computer vision system to make calls
In the past few years tennis has installed a camera system that makes all the calls exact. It's changed the game. If basketball were to install this type of technology it could save not only time, but any confusion/skepticism on certain calls. Whether it's for fouls or who hit it out of bounds, this could also be highly beneficial for the refs. 
Tennis should have an All-Star Weekend
NBA All-Star Weekend is when the League's best players come together and compete in games and skills competitions. Tennis desperately needs something like this, and it would certainly draw some much-needed attention for the sport's up-and-coming stars. From the skills competition to legends playing doubles (or pickleball as we just saw in Florida), having fun with the game and putting individual rivalries aside for a weekend would help propel the sport forward.
Basketball should have more men's and women's overlap at events
In all tennis tournaments there's a men's and a women's draw going on at the same time. That means the game's biggest stars, regardless of gender, are all in one place. Tennis is able to incorporate men's, women's, doubles, juniors, and even wheelchairs all in the same tournament. So why can't we see that in basketball? Could the NBA season overlap with the WNBA season and have more crossover type of events? We've seen it a little during NBA All-Star Weekend through the years, but in more of an exhibition vs. competitive format.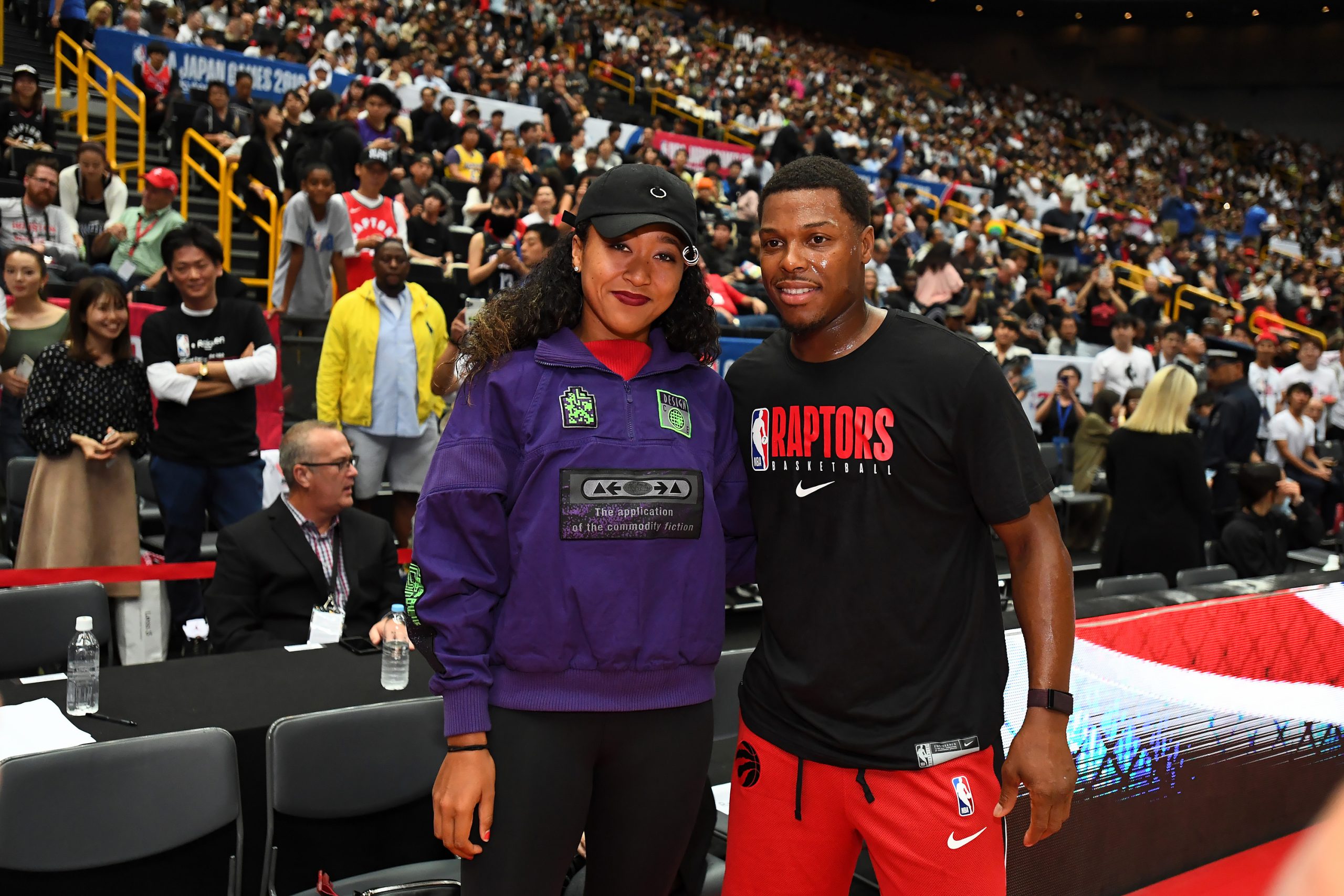 Tennis stars need to engage the crowd more
NBA players like Jayson Tatum will hit a crazy shot or make a great play and then engage with the crowd. The audience lives for that, and that feeling between players and fans makes the game even more exciting. Tennis doesn't have that as much because the players tend to stay locked in (sure, they may yell for a second after winning a big point, but it's just not the same). It's no surprise that tickets to Nick Kyrgios' matches sell more than any top player, and it's time for the rest of the tour to tap into that same energy.
Allow tennis fans to cheer and yell during points
Imagine a silent NBA game. Not the same, right? In tennis, you can hear a pin drop throughout the arena while a point is being played, and fans are immediately shushed if they start to yell during points. While the silence may sometimes make the point more intense, it's about time we start letting the fans get more into the game.
Let tennis fans walk to their seats at any moment during the match
Tennis only allows people to walk to their seats on a change over, which is every odd-numbered game. If you run to the bathroom or go to grab a drink and get back as they restart, you could be waiting to get in for over 10 minutes (and no one wants to do that). While you may have to wait a second if you're sitting courtside at an NBA game, you can walk to your seats at any given moment, which encourages fans to feel like every game is truly an experience. 
Find ways to get the next generation of fans more into tennis
How do we make tennis more exciting and get the next generation to love the sport just as much as the rest of us do? Let's look to the NBA. By marketing marquee matchups and following the game's biggest stars from high school to college to the League, players are building a fanbase before they ever step on an NBA court. By unifying youth tennis and with more consistent storytelling, the hype will match the talent by the time they take center court at their first major.
---
Photos via Getty Images.